Charter bus Baton Rouge, LA.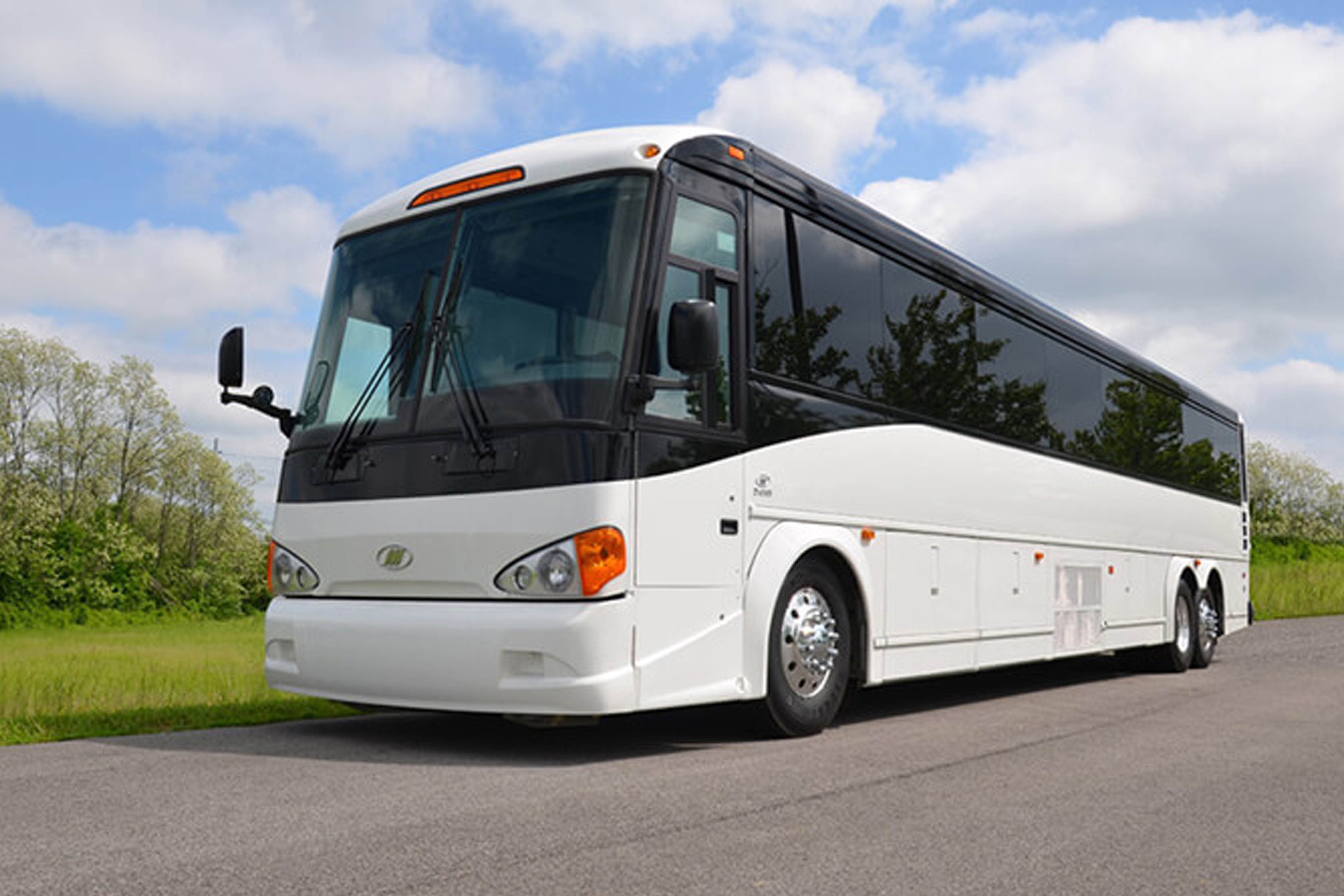 An elite Baton Rouge bus is ready for you!
As you made all the arrangements for a special event you had in mind, you realized the need for a deluxe charter bus service for the guests to arrive safely, comfortably, and on time. In that case, you've come to the right site as we are the finest charter bus company in the Baton Rouge area, and we can provide you with reliable group transportation service for your specific requirements. Depending on the type of event and the number of passengers, you can choose between a big charter bus rental, a motor coach for sports teams, or a minibus rental for smaller groups, three options way better than a common public bus or school bus. Each Baton Rouge charter bus is equipped with many premium amenities that will make you feel so comfy that you won't even notice you are traveling on the road. Those are ample storage space, WiFi to stay connected, power outlets to charge your devices anytime, and an onboard restroom. For any occasion involving large groups of people, such as weddings, school events, field trips, family reunions, church trips, sporting events, conventions, and corporate events, or to pick you up at the airport with our shuttle services, you can count on us to grant a comfortable charter bus rental service. Call us, and our available 24/7 reservation team will gladly give you a free quote while also helping you choose the bus rental that best fits your plans.
Exciting things to do in Baton Rouge, LA.
You just arrived in Baton Rouge and you need to figure out what to do here? In this gulf south city, located on the banks of the Mississippi River, you will always find something interesting to do as it is a place with both cosmopolitan and natural activities; due to it being located near the prominent New Orleans but far enough to be a calm destination to do outdoor hiking and sightseeing local fauna and flora. As you have the opportunity to choose among a variety of options, let us recommend some of the best spots in town so that you can have a broad vision of what to experience here and take full advantage of your group trip thanks to the possibility of visiting several places in one of our charter bus rentals services. If you are a nature lover, Baton Rouge, Louisiana, has plenty of beautiful places and parks where you can have relaxing experiences while breathing fresh air and seeing a lot of green, and those are the Burden Museum & Gardens, the Hilltop Arboretum, and the LSU AgCenter Botanic Gardens. On another side, there is an opportunity to see fascinating animals in the BREC's Baton Rouge Zoo. Also, you have the chance to visit the Louisiana State University mascot, and that is Mike the Tiger's Habitat, and, at the same time, you can take a tour of the campus university. Or you may want to spend your time in the city at the same time you are surrounded by nature. Then you can't miss its splendid parks, especially the park museum next to the Louisiana State Capitol building, the City Brooks Community Park, and the Milford Wampold Memorial Park. For other kinds of visitors, specifically those who come to Baton Rouge because of business, there is the perfect place where you can schedule or assist with business conventions, and that is the Raising Cane's River Center Exhibition Hall.
Choose us, the top Baton Rouge charter bus company.
As we know you want to make a memorable group trip when you come to Baton Rouge, Louisiana, located in the Gulf South area, we assure you you will get a professional charter bus service, so you don't have to worry about any logistical concerns as you have trusted the best group transportation services in town. For events with many guests, such as a wedding, a school or college field trip, a family reunion, a sporting event, and a company event, you rely on our group transportation services to carry you safely and sound to and back from your destination. Just lie down and relax the views as you smoothly travel on the road to your destination because, from the moment you get on a Baton Rouge charter bus, you can rest assured you are in the good hands of a professional driver. Feel free to tell us about your plans, and our customer service team will guide you to make the right bus choice, as it can be either charter buses, mini buses, or motor coaches, depending on where you are going and how many of you are. For touring around Baton Rouge, we are the best choice for an elegant charter bus service for a cross-country adventure that will grant you all that promises, as we have proved along our journey.
Call us to rent a charter bus, and let us serve you with the best service in Baton Rouge, LA!